If you want to start an online yoga business or if you are looking to take your existing yoga business online, this guide is designed for you. It's always a good idea to put your business online even if you are not operating solely in the online space.
The first yoga class that I ever did was on You Tube. I found a reputable practitioner and I followed her classes whenever I felt like it. It was easy, I could practice from the comfort of my home and it was free. Several years later, I transitioned to face to face paid classes, but I still continued to take the You Tube classes in my spare time.
Yoga is one of those niches where people will spend money. More and more people are adopting the health conscious mindset, and yoga is the perfect mix of mind and body consciousness. There are several opportunities to earn from your website which range from promoting your own products and services to recommending products and services of your affiliate partners.
What Niche Will You Target?
This is one of the most important questions that you must answer about your business. For an existing business, you will already have answered this, and you will now be focusing on taking your business online. For new yoga businesses, there are various niches that you can choose to enter.
Some yoga sub-niches that you can consider are:
Yoga for Beginners – Techniques for people now getting into practice
Power Yoga – Engaging in speedy and rapid yoga movements
Yoga for Athletes – Incorporating yoga into athletic training sessions
Yoga for Non-Communicable Diseases – Using yoga to manage diseases such as diabetes and hypertension
Hatha Yoga – Practicing breathing, yoga poses and meditation
Yoga for Children – Establishing mental and physical healthy habits in children
Moksha Yoga – Practicing yoga in a heated room
Yoga for Senior Citizens – Keeping the elderly fit through yoga with low impact movements
Beach Yoga – Practicing yoga at the beach and/or in the ocean
Yoga Therapy – Treating mental and physical health issues with yoga
What Problem Does Your Business Solve?
This is a common question that all businesses must answer. For those in the yoga niche, there are several problems that your online business can solve. I started the face-to-face yoga classes, because I wanted to get fit via a stress free and somewhat relaxing method that was affordable.
The yoga practitioner was recommended to me by a work colleague and I was going to take classes at a studio close to work. Initially I was not very concerned about the location of the classes, but I knew that I was not willing to travel a considerable distance to get there. Through a brief consultation, I found out that the class was on Friday evenings which was a huge turn off. On Friday evenings I want to get as far away from the office as possible and as quickly as possible.
However, I found out that she taught classes on Saturday mornings very close to my home. It was so close, I could walk there in about 15 minutes! I also considered the cost of the classes and the length of each class. I found that the classes were affordable and I felt that it was good value for money.
People may choose to start yoga because they want to improve their cardio health and body flexibility. Others may be interested in relieving their stress and improving their overall mood. Yoga may also be a complement to sports programs especially football, athletics and basketball.
What problem/ problems will your online yoga business solve for your target market? If you have a solution for a common problem, there is a greater chance that you will attract a following which will translate to valuable traffic for your website.
What Type of Website Should You Build?
In the past, this was something that I struggled with when creating online businesses. Should I use a website format that was static and only required updating periodically? Or should I use the website blog format which thrived on constant updates via blog posts? In the end, I decided to choose the blog format because it would keep my business fresh in the minds of readers and would therefore increase my chances of making sales and earning commissions.
If you decide to use the static website format, it means that you will have five to ten core pages where you will highlight your business. At minimum, your site should have a Home page; an About page; a Shop or Products page; a Frequently Asked Questions (FAQ) page; a Contact Us page; a Privacy Policy page; a Terms and Conditions page; and an Affiliate Link Disclosure page.
If you decide to use the blog format, you should have all of the pages listed for the static website format plus your Blog page. The Blog page will add life to your website because it is where you will be posting regular content for your followers. For your online yoga business, blog content may include yoga workouts, transformation updates, meal plans, case studies, yoga poses, yoga postures, various information about the types of yoga and yoga product reviews.
Because yoga is a visual practice, you must also consider the use of social media to complement your website. YouTube and Vimeo are popular video platforms which can transform your online business and increase your reach. When used in conjunction with popular social media sites like Instagram, Facebook and TikTok, you are creating a strong and effective online presence for your yoga business.
How to Monetize Your Online Yoga Business Website
There are several products that you can promote on your yoga website.  As a yoga professional you have more than enough material to create your own branded products. If you are starting your business on a budget, you can create digital products and sell them on your website. Affiliate programmes have thousands of relevant products for the yoga niche that you can promote on your yoga website. Alternatively, you can expand into physical products and utilise the private label model or you can create your own physical products from scratch.
Remember that products should be backed by a solid promotion plan which can be done through word of mouth, online marketing, social media marketing, email marketing and traditional advertising methods.
Digital Products
Digital products are perhaps the easiest type of products to create for online businesses. You can sell them in your online store and they do not require any upfront costs, unless you are going to hire someone to create them for you. Digital products are extremely versatile and can include a range of products such as online courses, manuals, yoga videos, meal plans, templates and charts, workouts and e-books.
Some examples of digital products that you could create are:
Basic Yoga Moves for Beginners: A visual chart of various yoga poses
The Healthy Yogi Food Kit: A workbook that contains shopping guides, meal plans and recipes
The Get Well Yoga Bootcamp: An online course with a series of classes
Stretch Yoga Magazine: An online magazine about the practice of yoga
The Mind and Body Connect: An ebook about enhancing the relationship between mind and body through yoga
Physical Products
If you are looking to branch out and expand your current product offering, you should look into private labelling. Private labelling is a big business that lets you create your create branded products complete with your logo. Private label products are manufactured by a manufacturer, but the products will be sold under your name. With these products you have control over labels, packaging, branding, production and pricing. Many large retailers like Walmart and Target use private labelling for their in-house branded products.
Some examples of private label yoga products that you can add to your website are:
Tee-Shirts: Shirts with your logo or a brandable phrase
Candles: Scented candles for peaceful yoga practice
Clothing: Leggings, yoga pants, sports bras; yoga socks, workout tops
Gear: Mats, bags, straps, towels, balls, wheels, blocks, water bottles
Affiliate Products
There are several online affiliate networks that you can use to earn money in the yoga niche. Amazon, Rakuten, Commission Junction, Click Bank all offer products that you can promote on your website. Affiliate networks each have their own commission structure and you will find that your earnings may vary from network to network. Additionally, there may be specific networks for specific niches and then, there may be networks that benefit all niches.
Although making money might be the primary reason for starting an online business, you should be aware that some affiliate programmes have strict entry requirements. Some programmes require a certain amount of website visitors, which is why you should focus on getting established before you monetize. This is another reason why you should start your online business as soon as possible and work on adding content and networking with others in your niche.
Amazon is the most popular online retailer that connects buyers to over twelve million products. As a result of this large market, you can earn money through the Amazon Associates programme. It is an affiliate programme through which website owners place product links on their sites, and then earn referral fees when customers click and purchase goods using the same links.
The yoga products on Amazon include blocks, clothing, foam wedges, mat bags, mats, silk eye bags, starter sets, straps and towels. However, you can also promote health and wellness, recipe, meditation and personal development books (hard copy, audio and Kindle); vitamins and dietary supplements; magazine subscriptions; and videos and DVDs.
Here are examples of Amazon products that can be promoted on your website:
1. BalanceFrom GoYoga All-Purpose 1/2-Inch Extra Thick High Density Anti-Tear Exercise Yoga Mat with Carrying Strap
Dimensions: 71″ x 24″
Product Rating: 4.3
Product Reviews: 20,000+
Answered Questions: 200
2. NatureWise Vitamin D3 5,000 IU (1 Year Supply) for Healthy Muscle Function, Bone Health, and Immune Support Non-GMO in Cold-Pressed Organic Olive Oil Gluten-Free
Size: 360 count
Product Rating: 4.7
Product Reviews: 14,000+
Answered Questions: 350
3. Gentle Yoga: 7 Beginning Yoga Practices for Mid-life (40's – 70's)
Running Time: 192 minutes
Format: DVD/ Prime Video
Product Rating: 4.7
Product Reviews: 1,900+
4. Inner Engineering: A Yogi's Guide to Joy
Published: September 2016
Format: Kindle/ Audiobook/ Hardcover/ Paperback/ Audio CD
Product Rating: 4.7
Product Reviews:  4,100+
5. IUGA High Waist Yoga Pants with Pockets, Tummy Control, Workout Pants for Women 4 Way Stretch Yoga Leggings with Pockets
Size: From X-Small to XXX-Large
Product Rating: 4.7
Product Reviews:  12,250+
Answered Questions: 250
ClickBank is an online retailer that is well known for its affiliate marketing programme. As an online retailer, ClickBank gives sellers an opportunity to sell their lifestyle products to a wide audience. Website owners, also known as affiliates, promote ClickBank products on their sites and earn commissions on sales made. ClickBank is very attractive to affiliates because its product commissions can be very rewarding.
ClickBank focuses on digital products created by people just like you. Here are examples of yoga products on ClickBank that can be promoted on your website:

Description: Complete yoga program for "body-shaping, fat loss, and head-to-toe wellness."
Commission: 75%
Gravity: 5.96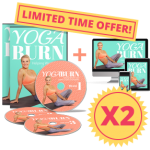 Description: A 12 week three phase yoga burn program that is built on dynamic sequencing
Commission: 30%
Gravity: 56.83%
3. Wake Up Lean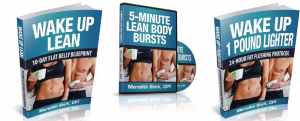 Description: 10 day belly slimming blueprint for people over the age of 40
Commission: 75%
Gravity: 14.82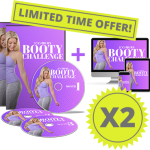 Description: A three step booty yoga workout challenge for women between the ages of 18 and 65.
Commission: 30%
Gravity: 8.33
5. Muscle Imbalances Revealed (Fitness Professional Product)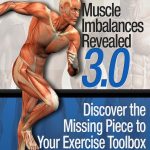 Description: Fitness professional can learn about the intricacies of muscle imbalances.
Commission: 75%
Gravity: 9.36
Other Affiliate Programmes
Other affiliate programmes include:
Commission Junction
Flex Offers
Rakuten
JvZoo
Google Adsense
Online Yoga Business Examples
Some people learn by seeing live examples. As you review these websites, look at the website format; the types of products available, the social media campaigns and other techniques that are used to create a useful experience for visitors and potential customers. Here are a few examples that you can review to get ideas:
Suggested Domain Names for a Yoga Business
One activity that I love to do from time to time is to research domain names for online businesses. My tools of choice are Name Checkr, Instagram, and of course Google Search. Because branding is important even at this early stage of your business, you should try to secure domain names that match the name of your business. This makes it easy for your clients and future clients to find you on their preferred social media networks.
Remember, when you register your domain name, also secure the matching Gmail or Outlook email address as well as the matching social media handles. My preference is to always secure the top social media handles even if you will not be using them. For recent websites, I secured Instagram, Facebook, Twitter, Pinterest, Quora and Reddit usernames. However, I only promote content on one or two of these at a time.
For the following website names, the domain as well as the social media handles on the previously mentioned social networking apps are all available as at publishing on 13 April 2020.
Note: Please conduct the necessary searches in your country to confirm that none of these terms have been trademarked.
Checklist: How to Start An Online Yoga Business
Use the steps below to get your online yoga business up and running. Some of the tools mentioned below are free, and others require payment. However, to achieve success in your online business, you will need time, patience and consistency.
Step 1: Choose a Domain Name
You can use the domain names recommended earlier in this article. My older domains (including Odd Cents) were purchased from GoDaddy. However, my newer domains were purchased from Name Cheap. Even though the initial domain cost is very affordable, annual renewal fees tend to increase.
Step 2: Select a Hosting Provider
In the early days I used Fat Cow for my websites. However, after my hiatus from the online world, I spent several days researching website hosts. I wanted a host that was reliable; had excellent reviews; was affordable and offered one month payment plans. Big Scoots checked all of those boxes and I am very pleased with their service.
Step 3: Decide on a Content Management System
I have always used WordPress and I find that it is very easy to customise. All of my websites use free WordPress themes which will have an impact on how your content is presented to readers. Alternatively you can decide to use a premium WordPress theme, which will have more options and features for a price.
Step 4: Set Up Your Website
After you have decided on your CMS, it's time to set up your website. Remember to publish these basic pages – Home; About; Shop; Frequently Asked Questions; Contact; Privacy Policy; Terms and Conditions; Affiliate Link Disclosure and a Blog. You will also need plugins that will add more function and style to your website.
Step 5: Select Online Business Tools
There are several tools that can help you with your website. Free versions have limitations, whilst the paid versions provide more options. I use Canva to create images for websites and social media; my Instagram posts are scheduled via Planoly; Facebook and Twitter posts are scheduled on Buffer; and Pixabay is my go to for free images for this site.
Step 6: Create Content
Creating content includes anything and everything from writing blog posts; preparing social media posts; deciding video topics; and creating new products. You can outsource this aspect of your business, but remember, that whatever you purchase must fit the voice of your site.
Step 7: Promote Content
Promotion is critical to the success of your business. If you do not promote, you are not giving your business additional opportunities to be seen. In the beginning, choose one or two social media networks and push your content daily. Keep your target market at the forefront of your promotion programme.
Step 8: Network With Others
Networking with other professionals in your niche is one way to share and gain knowledge. It can also provide new business opportunities; strengthen your business connections; create long term relationships; help you to advance your career and grow your business.
Step 9: Monetize the website
Although making money from your website might be the main focus, you need to create a firm foundation before you monetise. When you add products to your site, you must be in a position to convince customers that your products are exactly what they need. This can be achieved through steps 6, 7 and 8.
Step 10: Invest in Your Business
If you've succeeded in making hundreds or thousands of dollars from your website, you have to put some of that money back into your business. This can be done by enrolling in classes, attending seminars and reading books. New knowledge can help your business to grow and attract more customers.
If you find this guide helpful, drop me a message on Instagram. I would love to hear about your online yoga business and your future business plans.